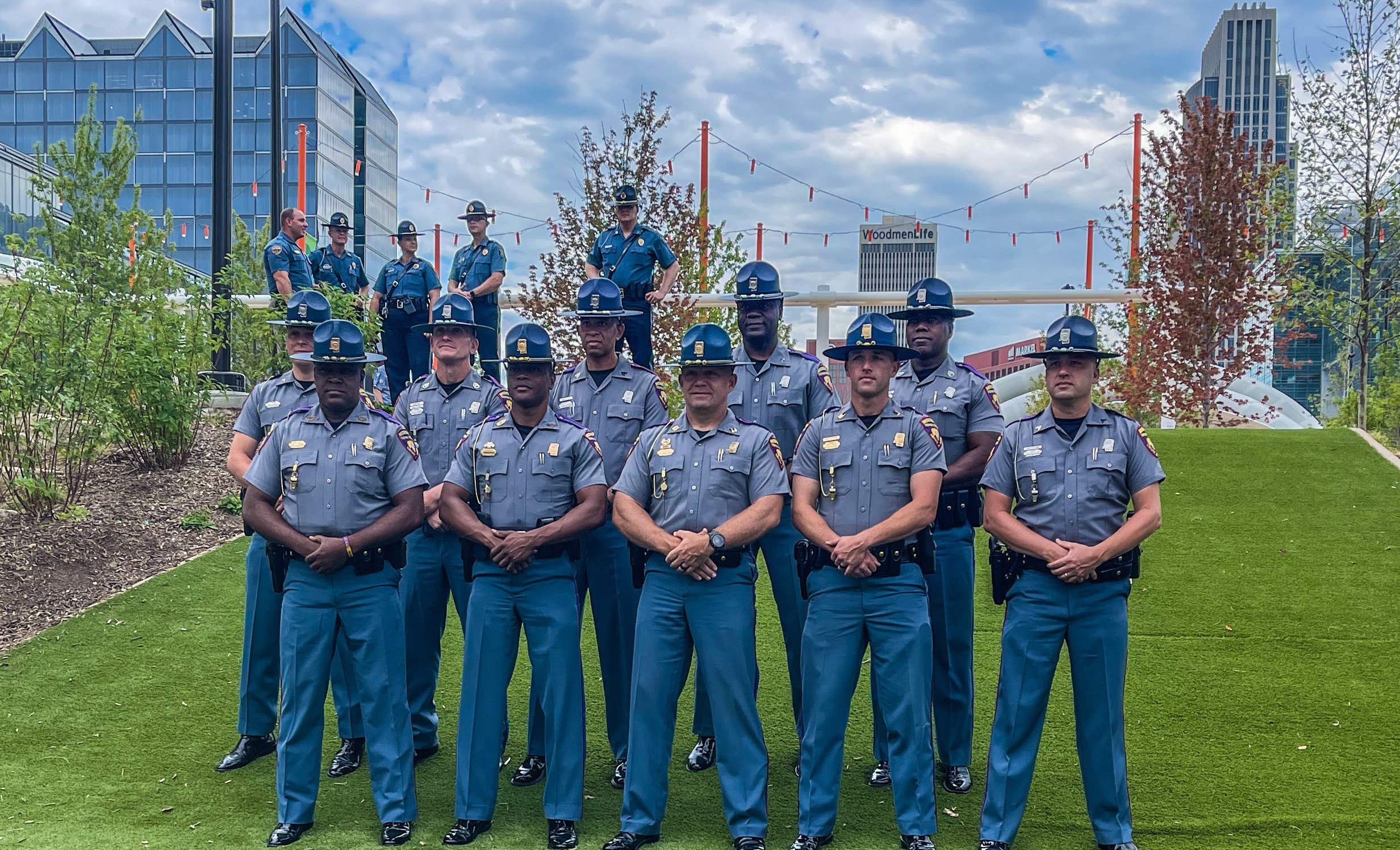 The mission of the Mississippi Highway Patrol Public Affairs Division is to provide the media and general public with current information regarding press releases and safety education programs. Public Affairs Officers are available upon request to discuss numerous topics which include:
Impaired Driving

Distracted Driving

Seatbelt and Child Restraints

Motorcycle/ATV Safety

School Bus Safety

Recruiting
Several safety presentations have received recognition over the years from the National Highway Traffic Safety Administration (NHTSA) and the Uniformed Safety Education Officers Workshop (USEOW). These programs are targeted at educating children, teenagers and parents and are designed to create a positive relationship between local communities and the agency.
PUBLIC AFFAIRS OFFICERS
 
Director of Public Affairs
Captain Criss Turnipseed
P.O. Box 958
Jackson, MS 39205
W: 601-987-1390
C: 662-418-8826
cturnipseed@dps.ms.gov
Assistant Director of Public Affairs
Lt. Chase Elkins
P.O. Box 958
Jackson, MS 39205
C: 228-861-7487
JElkins@dps.ms.gov

Northern Region Public Affairs Supervisor
MSGT Joey Miller
P.O. Box 958
Jackson, MS 39205
C: 662-934-0509
jwmiller@dps.ms.gov

Central Region Public Affairs Supervisor
MSGT Kervin Stewart
P.O. Box 958
Jackson, MS 39205
C: 601-624-0372
kstewart@dps.ms.gov

Southern Region Public Affairs Supervisor
VACANT


Statewide Recruiting Coordinator
MSGT Eric Henry
P.O. Box 958
Jackson, MS 39205
C: 769-572-9704
ehenry@dps.ms.gov
C.O.R.E. Coordinator
TFC Heath Mullins
P.O. Box 958
Jackson, MS 39205 
C: 662-209-5290
hmullins@dps.ms.gov 

DISTRICT 1
Troop C
TFC Darnika Mayfield 
3851 Highway 468 West
Pearl, MS 39201 
C: 601-624-0254
dmayfield@dps.ms.gov
Follow Troop C on Twitter

DISTRICT 2
Troop D
TFC Jose Watson
1301 Cypress Avenue 
Greenwood, MS 38930
W: 662-477-1811
C: 662-299-2353
josew@dps.ms.gov
Follow Troop D on Twitter
DISTRICT 3
Troop E
SGT Marvin Baird
22000-A Highway 35 North 
Batesville, MS 38606
W: 662-563-6471  
C: 662-934-9831
MBaird@dps.ms.gov
Follow Troop E on Twitter

DISTRICT 4
Troop F
SSGT Bryan McGee
1103 Bratton Road
New Albany, MS 38652
W: 662-534-8619  
C: 662-808-3600
bmcgee@dps.ms.gov
Follow Troop F on Twitter

DISTRICT 5
Troop G
SSGT Derrick Beckom
987 Highway 182 East
Starkville, MS 39759
W: 662-323-5314 ext. 72113
C: 662-251-0353 
dbeckom@dps.ms.gov
Follow Troop G on Twitter

DISTRICT 6
Troop H
SGT Jameka Moore
916 Highway 11/80 East
Meridian, MS 39301
W: 601-693-1926 ext. 72056
C: 601-934-6430 
awest@dps.ms.gov
Follow Troop H on Twitter

DISTRICT 7
Troop J
TFC Robert Shows
35 J.M. Tatum Drive 
Hattiesburg, MS 39401
W: 601-582-3529
C: 601-754-0353
RobertS@dps.ms.gov
Follow Troop J on Twitter

DISTRICT 8
Troop K
CPL Calvin Robertson
16741 Highway 67
Biloxi, MS 39532
W: 228-396-7418
C: 228-861-2360
crobertson@dps.ms.gov
Follow Troop K on Twitter

DISTRICT 9
Troop M
CPL Craig James
160 Highway 84 East
Brookhaven, MS 39601
W: 601-833-7811 ext. 72211 
C: 601-754-1210
cjames@dps.ms.gov
Follow Troop M on Twitter