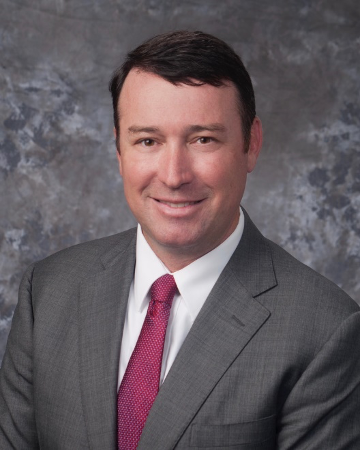 As the Commissioner of the Mississippi Department of Public Safety, Commissioner Tindell oversees the Mississippi Highway Safety Patrol, the Mississippi Bureau of Investigation, the Mississippi Bureau of Narcotics, the Mississippi Law Enforcement Officers' Training Academy, the Office of Capitol Police, the Driver Service Bureau, the Mississippi Office of Homeland Security, the Mississippi Forensics Laboratory, the State Medical Examiner's Office, Commercial Trucking Enforcement, Crime Stoppers, and Public Safety Planning. Commissioner Tindell currently manages over 1,400 employees throughout the state.
Commissioner Tindell was appointed by Governor Tate Reeves to lead the Mississippi Department of Public Safety in May 2020. Prior to joining the Mississippi Department of Public Safety, he served as a Judge for the Mississippi Court of Appeals, representing District 5, Position 2. Commissioner Tindell was appointed by Governor Phil Bryant to fill the vacancy created by Judge David Ishee's appointment to the Mississippi Supreme Court. Commissioner Tindell also served in the Mississippi Senate, representing District 49, from 2012 until his appointment to the bench. He was chairman of the Senate Judiciary A Committee and vice chairman of the Senate Tourism Committee. He also previously served as Assistant District Attorney for the Second Circuit District of Harrison, Hancock, and Stone counties from 2002 to 2007 and City Prosecutor for the City of Biloxi from 2008 to 2011. In his private law practice, Commissioner Tindell represented a number of business clients and governmental bodies, including the City of Diamondhead, the Stone County Utility Authority, Harrison County, and the Orleans Parish District Attorney. In addition to practicing law, Commissioner Tindell held a real estate broker's license and actively managed his own commercial and residential rental properties.
Commissioner Tindell holds a Juris Doctorate degree from the Mississippi College School of Law, where he served as student body president and earned honors of American Jurisprudence in counseling, negotiations, and domestic relations. He also holds a Master of Business Administration degree and a Bachelor of Science in Business Administration degree from the University of Southern Mississippi. He also participated in a study abroad program with an emphasis in finance at the London School of Economics.
For interviews or media inquiries, contact Bailey Martin at BMartin@dps.ms.gov.